Hi all, it's been a while since my last update 👋
You might be wondering who I am and why I sent you this email, but don't worry, it's just me, Santeri, from the indie blog called LBS. You've probably signed up for this newsletter thanks to my post called Age of distractions, which seems to have gone "viral" after I shared it with the great audience on Hacker News.

Because of this, there is a high chance that you are one of over a hundred new subscribers who have signed up since then, and I simply haven't been very active for the past couple of months.

🇩🇪 🛫 ➡ 🛬 🇫🇮

The pause in blog activity comes from me having moved out from Munich, Germany over to Finland for starting my Master's degree studies at the LUT University of Technology. Needless to say, I'm super excited to get back into academia 😬

As I don't have a content calendar or a particular discipline around this blog just yet, these updates come about rather sporadically. Moving countries and everything that comes with it has led to a lack of consistency. Thank you for bearing with me 🙏

It hasn't been a complete stagnation though, as I have written two new book reviews in addition to a full article that I will tell you more about further below.

Usually, I include here the best and most interesting articles that I've read online, but since it's been a while, I have enough topics to talk about regarding the LBS.  

I hope you will find the content today interesting and valuable. Thank you for being an awesome subscriber. I'm wishing you a great week ahead!

Best,
Santeri
---
Age of distractions 🤯
📈 A recap of the first time my web-server worked very hard
After sharing the Age of distractions, in a matter of days the LBS website got:
Thousands of visitors from well over a 100 nations across the world
Over 120 concurrent users at any given time
1500% spike in server traffic
Over 100 new subscribers
And more...
In fact, I've never quite experienced such a surge in subscribers with anything that I've done online so far, and watching things develop when this takeoff happened was a mind-boggling experience. Someone even approached me to translate the article into Chinese for sharing it on Asian social media websites.

I have a couple of outtakes from back then that I will share below. Today, I store some of them for my own personal motivation.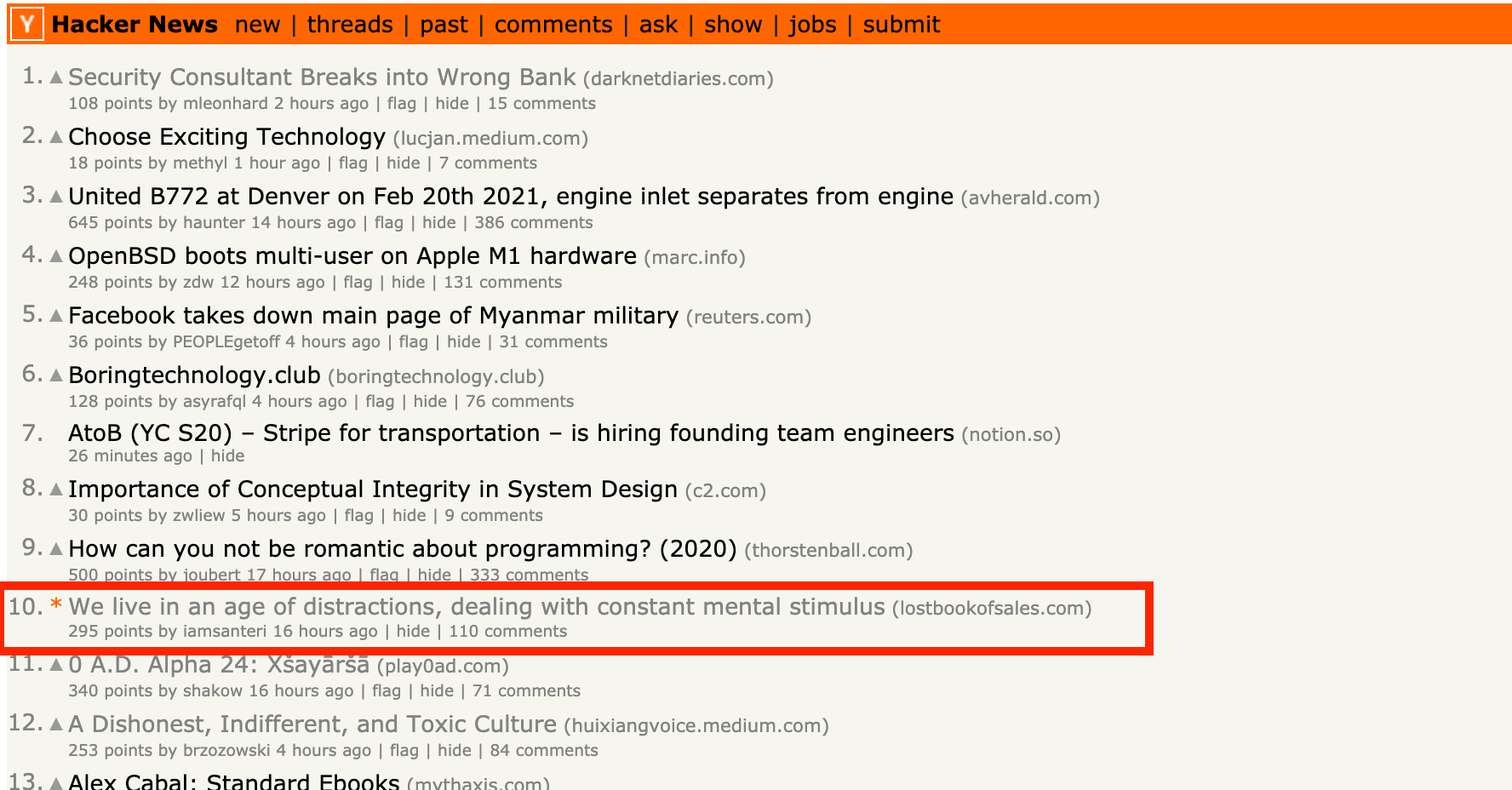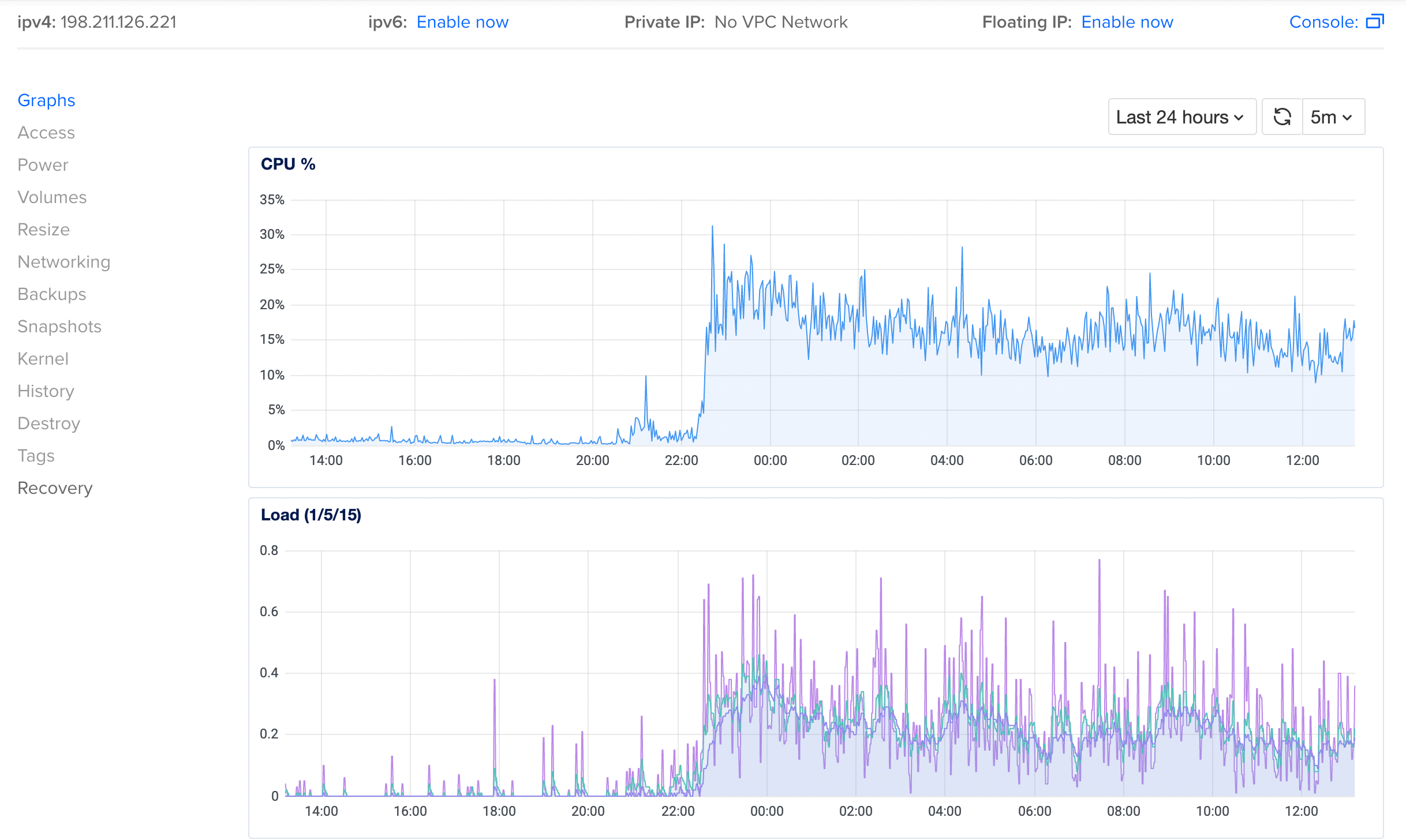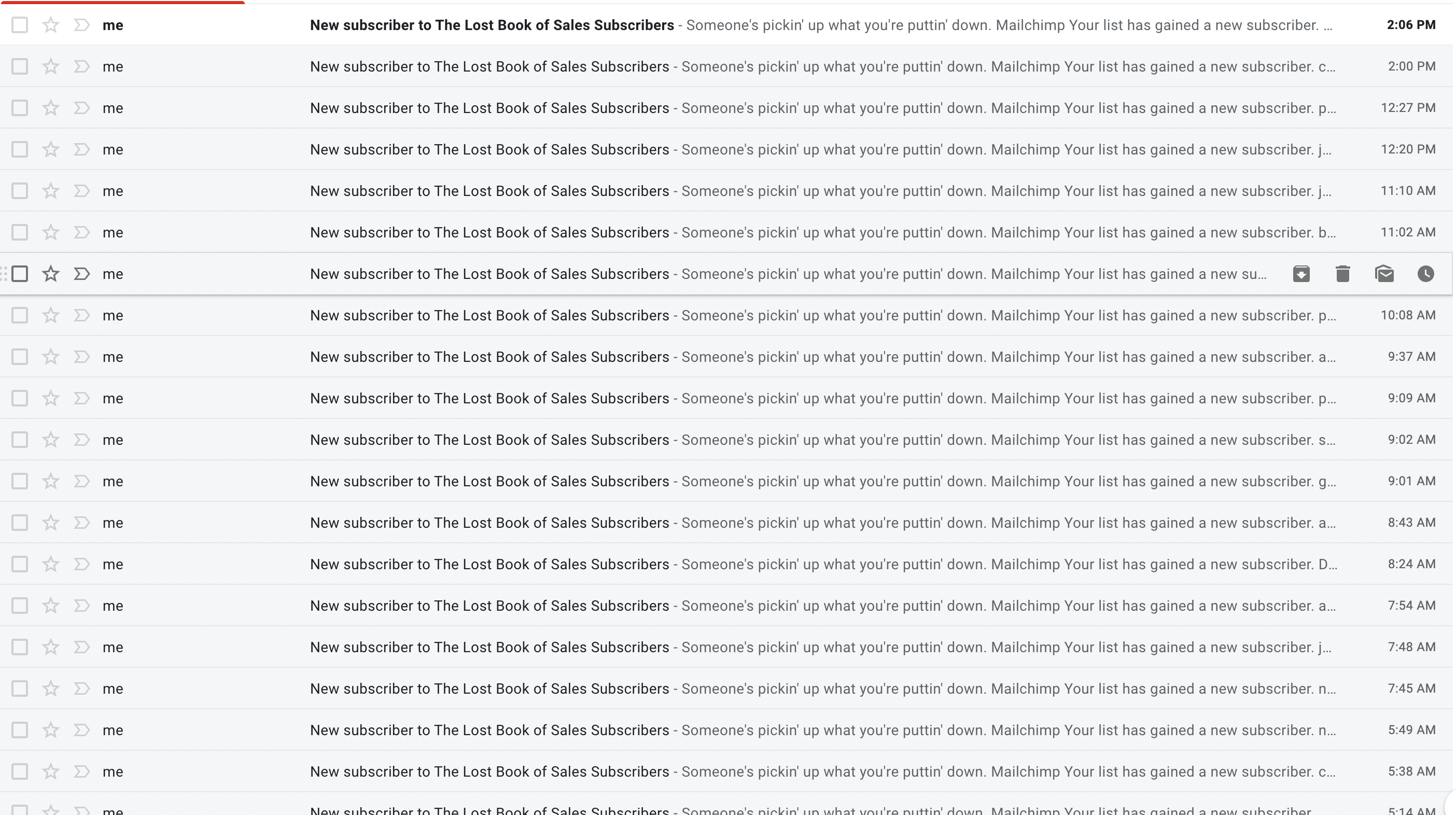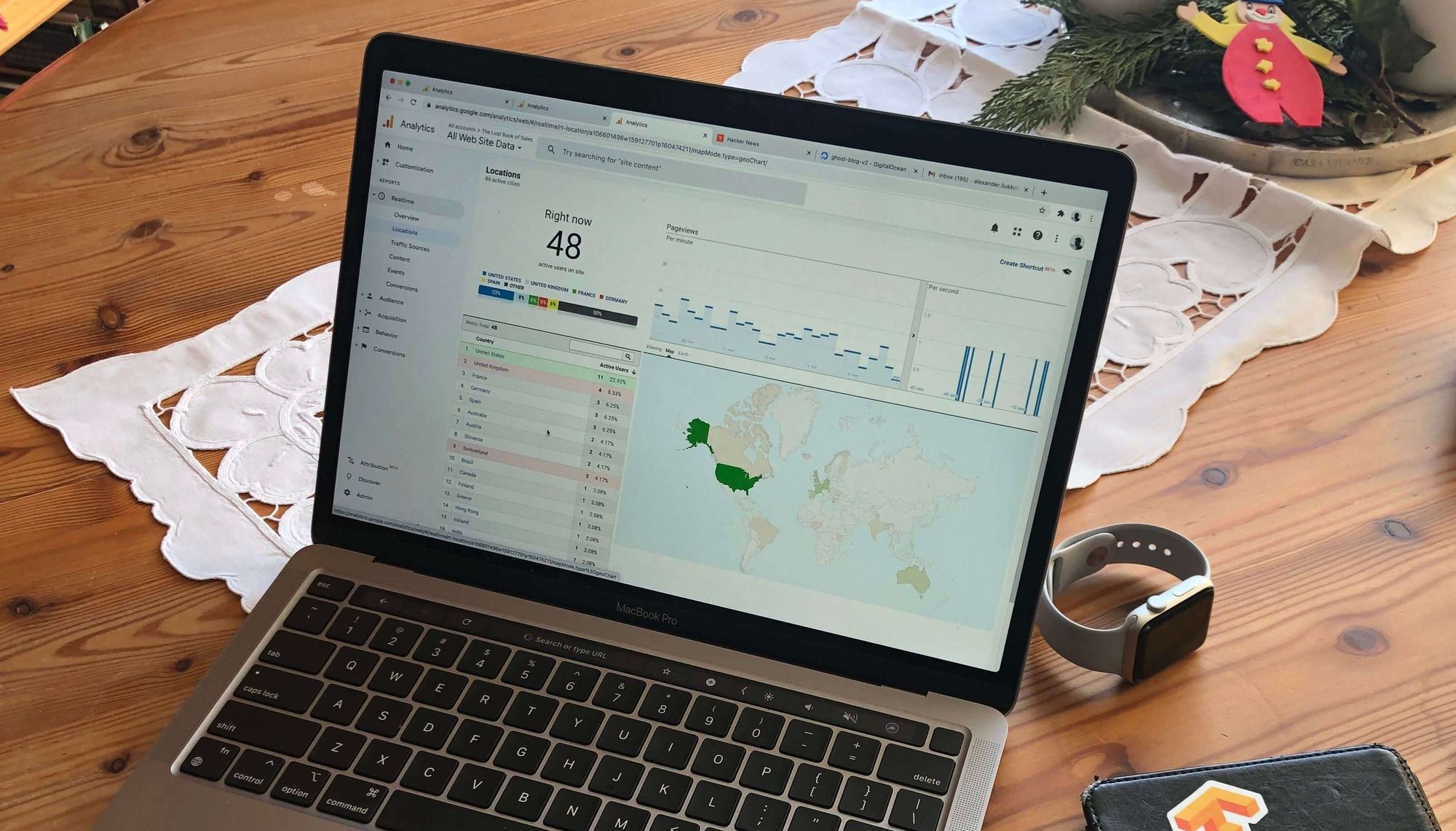 My post seems to have raised lots of interesting discussions across the internet, Twitter and in the Hacker News thread itself. This led me to have a slight feeling of what it could feel like to build a self-sustaining, organic entity that is somewhere out there on the internet. A rewarding feeling indeed.

Now think about if this could be an actual business instead? Hmm, as they say, I guess it is first and foremost about providing value.

More about business building, systems and investing in my book reviews below.
---
🌪 Book summary #1 (long):


Crossing the Chasm by Geoffrey Moore

Outtake:
-> What is the "Chasm"?

We have enough high-tech marketing history now to see where our model has gone wrong and how to fix it. To be specific, the point of greatest peril in the development of a high-tech market lies in making the transition from an early market dominated by a few visionary customers to a mainstream market dominated by a large block of customers who are predominantly pragmatists in orientation.

The gap between these two markets, all too frequently ignored, is in fact so significant as to warrant being called a chasm, and crossing this chasm must be the primary focus of any long-term high-tech marketing plan.

One of the most important lessons about crossing the chasm is that the task ultimately requires achieving an unusual degree of company unity during the crossing period. This is a time when one should forgo the quest for eccentric marketing genius in favor of achieving an informed consensus among mere mortals.

It is a time not for dashing and expensive gestures but rather for careful plans and cautiously rationed resources — a time not to gamble all on some brilliant coup but rather to focus everyone on pursuing a high-probability course of action and making as few mistakes as possible.

Continue reading...
---
💼 Book summary #2 (short):



Poor Charlie's Almanack: The Wit and Wisdom of Charles T. Munger

Outtake:
-> Career

What should a young person look for in a career?

Three basic rules, meeting all three is nearly impossible, but you should try anyway:
Don't sell anything you wouldn't buy yourself.
Don't work for anyone you don't respect and admire.
Work only with people you enjoy.
"I had the idea at a very early age that the safest way to try to get what you want is to try to deserve what you want. It's such a simple idea. It's the golden rule. You want to deliver to the world what you would buy if you were on the other end. There is no ethos in my opinion that is better for any lawyer (Charlie was professionally a lawyer) or any other person to have. By and large, the people who've had this ethos win in life, and they don't win just money and honors. They win the respect and the deserved trust of the people they deal with. And there is huge pleasure in life to be obtained from getting deserved trust."

"Another idea, and this may remind you of Confucius too, is that the acquisition of wisdom is a moral duty. It's not something you do just to advance in life. And there's a corollary to that idea that is very important. It requires that you are hooked on lifetime learning. Without lifetime learning, you are not going to do very well. You are not going to get very far in life based on what you already know."

Continue reading...
---
New post on LBS ✍️
✅💡Considering joining a new company? Use this checklist to make the right decision

For a couple of years now I've been collecting a list of things that I want to ask and ensure I do before making the critical decision of joining a new company. The downside of working in an environment you don't thrive in is significant, while an engaging, enjoyable job that you find challenging enough can make all the difference in every aspect of your life.

A snippet from the post:

"You've asked some questions but aren't getting answers you expect or something feels off, what now?

1. For you, there is now more perceived risk  => Ask for a better agreement (e.g. increased salary, or other favorable conditions).

2. Ask about the pricing of products and services, get an understanding of the discount capability particularly if you've identified problems with organizational readiness. Maybe the strategic priority is to get new logos instead of just cold-hard revenue. If so, ask to see the go-to-market strategy. GTM should be cohesive and comprehensive, because throwing reps into new territory without proper support is rarely a good idea.

3. There is always an option to not join the company and look elsewhere…"

I wrote this post also because it seems that people are switching jobs more often than ever and some even talk about a "great resignation" happening this year across the developed world.

I want to talk about this more in one of my next newsletters, and although this article is more tailored towards sales professionals, you might find some of the concepts useful no matter the industry or profession that you may be in.
---
End Note

As always, thank you for your time and for being a great subscriber!  🎉

In case you find this content interesting or useful, I'd be super thankful if you could share the LBS with one or two of your friends. You can also directly reply to this email if you have any feedback that I could incorporate into future issues.

Did you find an interesting article yourself? Let me know about that too! Maybe we can include it here next time.

All the best,
Santeri